Michael R. Draper PLS
For Washington County, UT Recorder
About Michael
---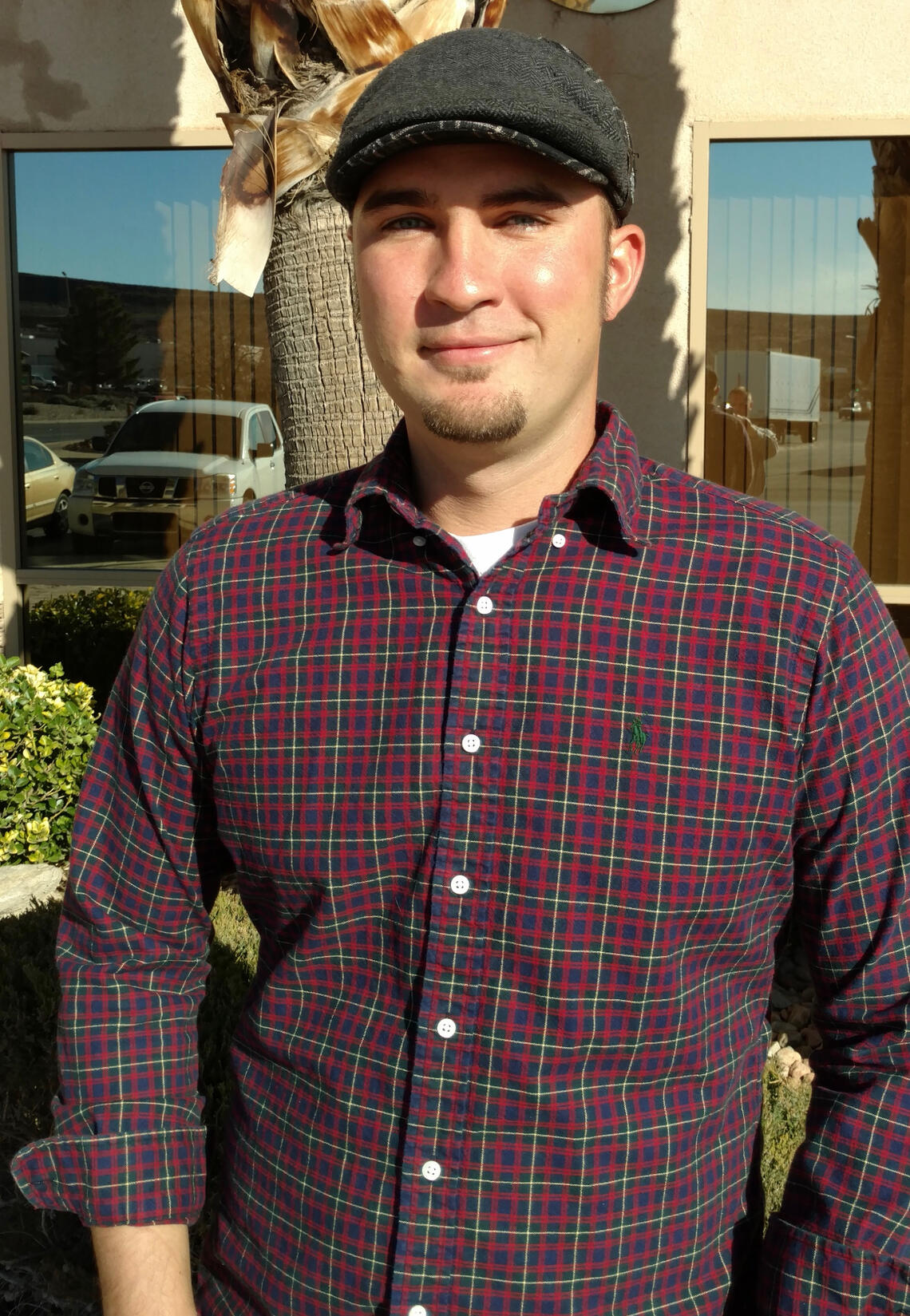 Hello Washington County and all of you who have not only taken the time to get to know me better but those of you who are committed to helping shape the future of our community.
Here's a little about me personally.
I grew up in Wayne County, Utah where I learned the meaning of a hard days work on the ranch and the importance of community.

In my personal time, my passions are competitive shooting, canyoneering, backpacking, history, anthropology and boundary law.

I've been a practicing Professional Land Surveyor for most of my working life.
What exactly does a Professional Surveyor do?
---
We protect the property rights of the citizens. That's it in a nutshell. Utah entrusts Professional Surveyors with that one task. There is no such thing as "your" property line. There is only the common line between you and all of your neighbors. For this reason, it is our duty to evaluate all boundary lines in a non-bias and professional manner, regardless of who contracted our services.
Surveying has many subdisciplines but determining boundary locations and interpreting the effect of associated property rights falls strictly under the purview of those who have attained professional licensure. This is for good reason, because this is the point where all of the measurements, numbers on a deeds, and all the fancy new technology go to the wayside.
When we talk property rights, what we're really talking is history and the actions of generations before us. All of our property rights are reliant on the actions, laws, traditions and technologies that came before. It is the Surveyor's job to understand these elements and determine how they manifest themselves today in our generation.
Technology is ever changing and our ability to measure accurately is no exception. Contrary to common belief, the numbers mean very little, especially when modern measurements inevitably conflict with historical monuments found on the ground. When this happens (and it does every day), we must fall back to the title record where we're looking for original patents, the timing, context, manner and sequence of how title has been passed down through generations.
The courts in our country have consistently placed existing or prior legal property rights above any numbers on a deed.
The legal and factual answers as to where a boundary should be located isn't in the current title record as it appears today. It's on the ground, it's in the collective story of our community and most importantly, it's found in the archives of the Recorders Office where they've faithfully watched over and protected our history since before Utah was a state.
Knowing the history and the legal effect of the title or "paper" history is of paramount importance.

It is not however, the end of the story. Taking our understanding of those documented rights to the ground is where the rubber really meets the road.

For example, the stone shown in the picture below hadn't been located in well over 100 years. Once recovered, it moved a boundary line over 150 feet from where the paper record said it should be.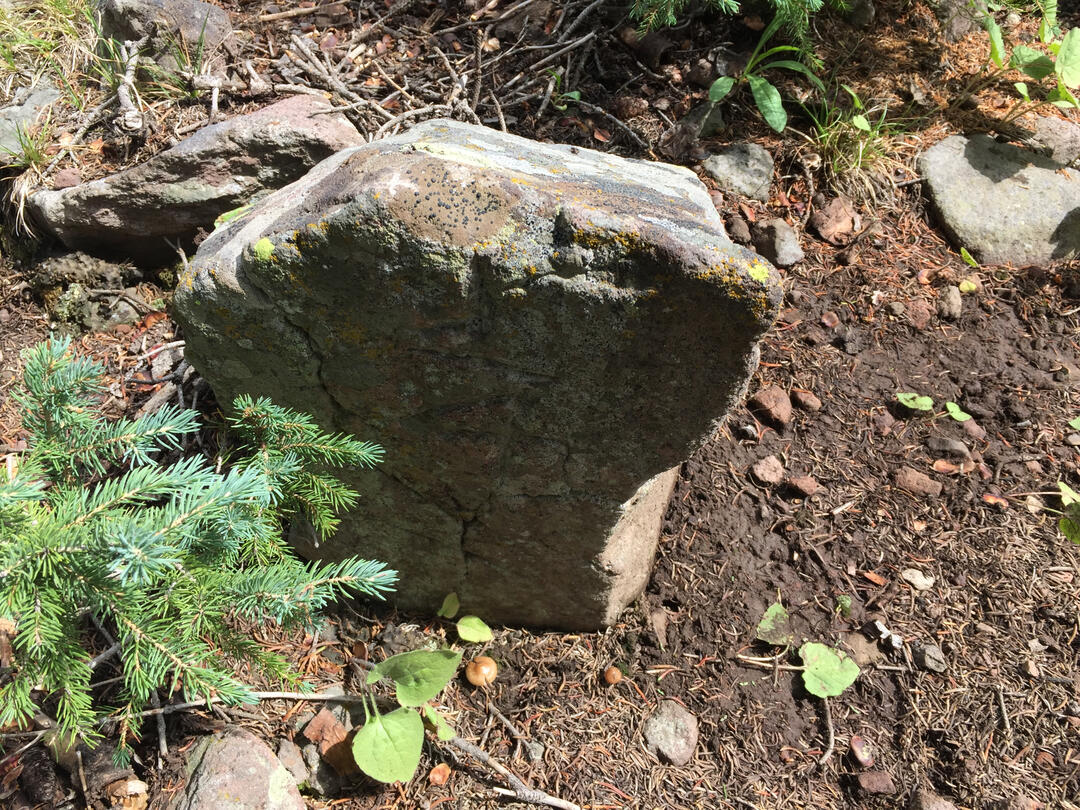 Monuments on the ground control but only the title record gives legal substance to their meaning.
So why would I be a great canidate for County Recorder?
---
A competent, committed and passionate Surveyor understands better than most what an important role the Recorder's Office plays in our society. We not only know how the records are organized but we know how they were created, their legal effect and how they manifest themselves into very real corners on the ground. Our expertise doesn't just touch on select elements. Our professional requires we understand the whole land rights spectrum, start to finish.
This is what I've committed my life to, with the end goal always being to protect our community. Our County Recorder's Office shares the same goal.

To be clear, it's not the Recorder's place to determine boundaries or even give legal advice on such matters. That said, I feel it's extremely important to have a Recorder that truly understands and appreciates the importance of the Office.
I've performed research in countless counties over the years and hands down, Washington County has the most open, accessable and free to the public records system anywhere. Our County has placed great importance on funding and the folks down to our Recorder's Office have made it a reality. From a title perspective, we are the envy of many. This is a tradition I would like to continue into the future. There is still much work to do and that is a task I would proudly take on for our community.

I'd like to thank you for taking the time to visit my page. Regardless of your personal or political leanings I think we can all agree that property ownership is a cornerstone of our American way of life. I know you all love Washington County as much as I do and ultimately we all share a common goal of not only protecting our rights but those of the generations that follow.
Ellections aside, I'd like all of you to know that if you ever have questions or concerns about land ownership and all that comes with it, my door is open. I love to talk shop and to get to know my community better. I'm happy to speak with any of you at any time.
Contact
---
Michael R. Draper PLS
First item

Second item

Third item